Visa and Passport Application Tips, Guides and Information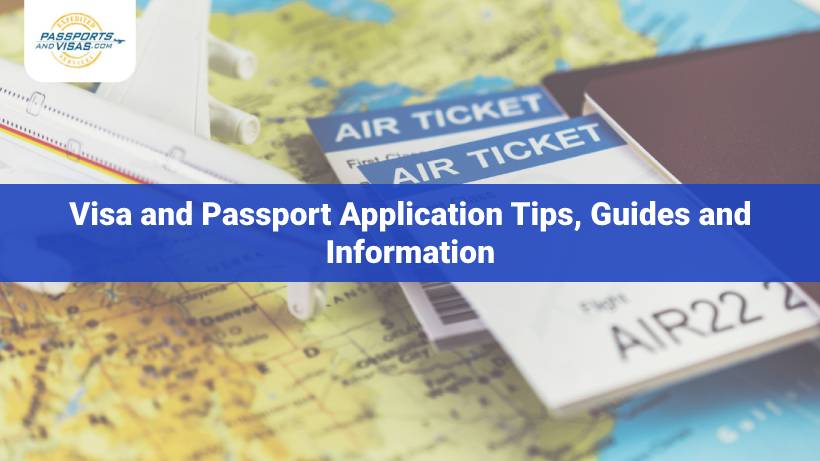 Some nations demand an entry visa from travelers. For those traveling on legitimate government business, we offer a visa service. Send in the necessary paperwork (official passport and visa) if you're simultaneously applying for both a passport and a visa.
Get Your US Passport in 3 Days
Passports and Visas.com will help you expedited your US passport. It's easy, painless and fast.
Get Your Passport Today!
Visa criteria
Learn whether you require a visa, how long the process will take, and what documents and other criteria you must submit.
In addition to the 15 days required to process your formal passport application, there is a processing time for the visa. We cannot influence or speed up visa processing periods because we have no control over how long it takes a foreign agency to issue a visa.
File a visa application
to request a visa for a diplomatic or special passport, examine the requirements for visas
Consult the consular section of your destination nation's diplomatic embassy.
The need for a visa may alter anytime, so double-check before each trip.
Send the required paperwork to the official travel mailing address shown below:
the genuine government passport (if you have it with you)
a [PPTC 639] completed visa facilitation form
a completed invoicing form for passport information
Do I require a passport and a visa?
An embassy or consulate that represents a foreign nation issues visas. Most of the time, a passport is necessary to enter a foreign country. A visa is not required when two nations have a visa facilitation agreement. Typically, a passport is good for 5 to 10 years.
Specific foreign missions may charge more.
Step 1: apply.
You must fill up the form online or download a PDF version, but do not sign it until you are asked to do so at the passport acceptance facility, which is usually your local post office.
Step 2: Compile the necessary paperwork
Your U.S. citizenship status will need verification. A birth certificate is typically used. Ensure it meets the standards if you want to use this as well. You must provide additional documentation, such as a driver's license or another current official ID, in addition to your proof of citizenship.
You must also give photocopies of the front and back of each ID you provide, as well as proof of U.S. citizenship.
For the passport application photo, your face must be visible.
Step 3: Obtain a passport photo
Now put on your most delicate face and head to the studio for your portrait! Don't take the photo yourself because passport photos must adhere to stringent guidelines; instead, visit one of the many chain pharmacies with photo sections, copy shops, or FedEx/UPS locations.
Step 4: Get ready to make the payment.
Both an application cost and an execution fee must be paid to the U.S. Department of State (to the facility that receives your application). If you are a first-time applicant, standard-return shipping will run you between $135 and $165; however, prices vary based on your age and shipping choices.
Step 5: Hand-deliver your application
You're prepared to submit your application once you've made sure you have everything mentioned above and double-checked of the standards the U.S.
Department of State set forth. New candidates must submit their applications in person at a recognized location.